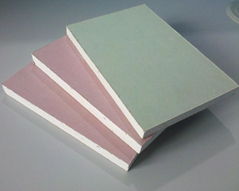 Our modified starch IND-GB is designed for use as binder and adhesive in the production of gypsum wallboard. It can acts on the wallboard edges as follow:
Refinforce the bond between the gypsum core and the paper
Good migration behaviour, quick and complete migriate through the plaster
High water holding capacity, control the water loss during drying
Improve the board strength and a hard gypsum edge
Detailed technical data sheet and information available upon request. Please feel free to contact us.